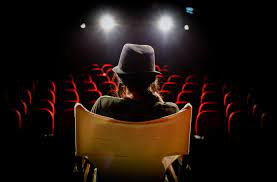 DIRECTOR'S COURSE (JAN 2023)
Thu 7.30-9pm (5/1, 12/1, 19/1, 26/1 2/2, 9/2, 16/2)
then Wed 7-9pm (8/3, 15/3, 22/3, 29/3, 5/4)
Plus Tue 21st Feb attend dress rehearsal and Thu 2nd March come to show!

This class will run through from January with some Wednesday classes, where the Directors will work with acting students to learn drama exercises/warm-ups, and how to direct them in scene studies, and some Thursday classes observing/discussing show rehearsals for one of our main stage productions to learn the process from page to stage.
We have subisidised this course in order to encourage director's, as we would love to see more merging from CDS. This course is for anyone age 18+ to attend, no experience required to join.
(SMALL COURSE ONLY - 8 students)
Adult (18+) for CI$150.00
Sold Out